Monitor your
road weather


in real time.

Vue Robotics delivers persistent, real-time site intelligence. Accurately monitor and assess the weather & environmental conditions at the sites you manage.

Request Demo
Two Components One Product
The ARC 1 provides ultra-low lux HDR images and environmental observations in real-time. Providing our customers with accurate, real-time visual verification of the conditions at your site.
Learn More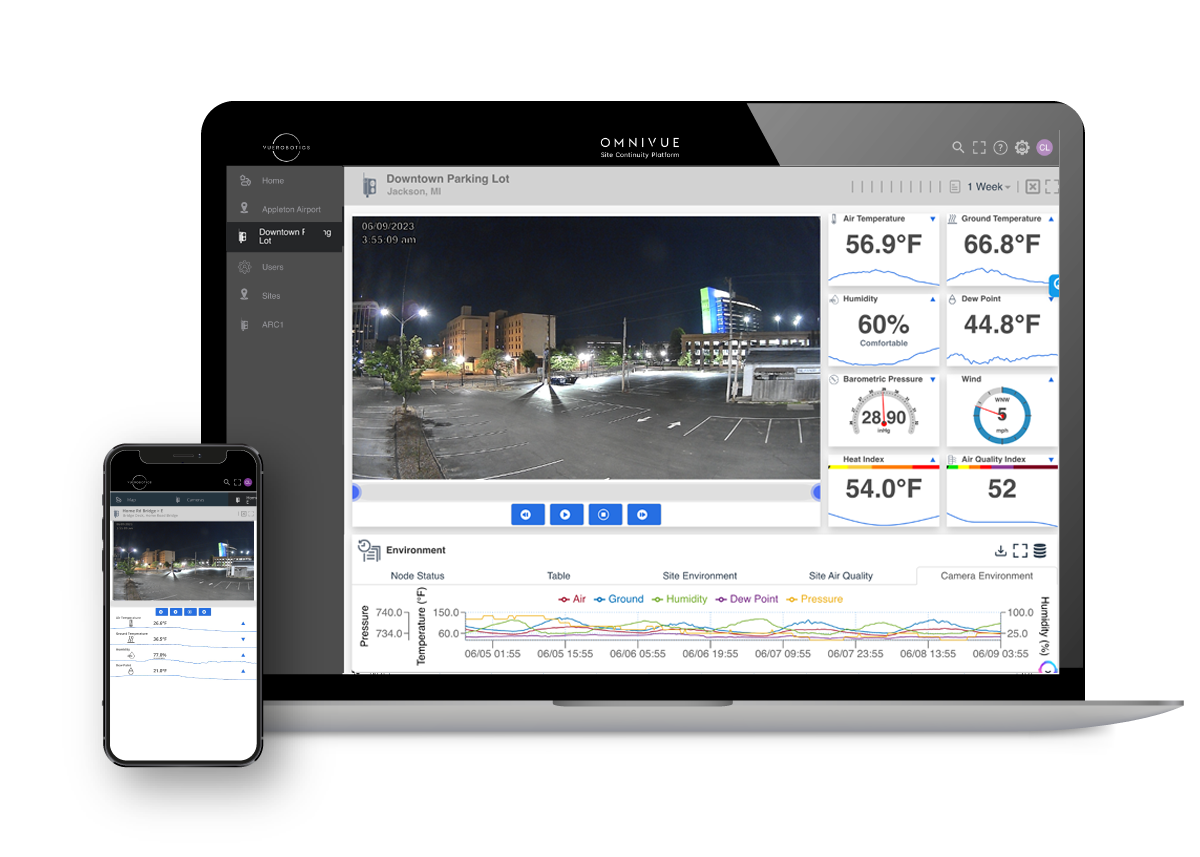 Improve your situational awareness with timely, accurate site intelligence. Monitor your multi-site portfolio, roadways, and critical infrastructure from anywhere with our intuitively designed user interface, OmniVue.
Learn More
How Our Service Works
We strive to make sure our customers have the latest camera, sensor, and battery technology available. We understand that our service is nothing short of mission critical to your business. That's why you'll always have the latest in site monitoring technology to inform your operations.
Meet with our Team
Let's get to know each other. We start by learning more about your operations and unique needs. We use a highly consultative approach in our sales process.
1
Signup
Simple contracting process for both private sector businesses and state and local government (sole source). Our hardware is custom built in Dallas, TX. Lead times vary but in about 2-4 weeks after signup, we'll ship your order.
2
Setup & Installation
Most of our customers self-install the ARC 1. It takes about 10 minutes to complete an installation but if you'd prefer it we can offer professional installation in North America.
3
Start Monitoring
Monitoring starts immediately and is available in OmniVue. Add as many users as you'd like to keep your entire team informed.
4
The ARC-1
Color Night Vision Camera
Best in class low lux HDR camera, 120 degree field of view.
Schedule a Demo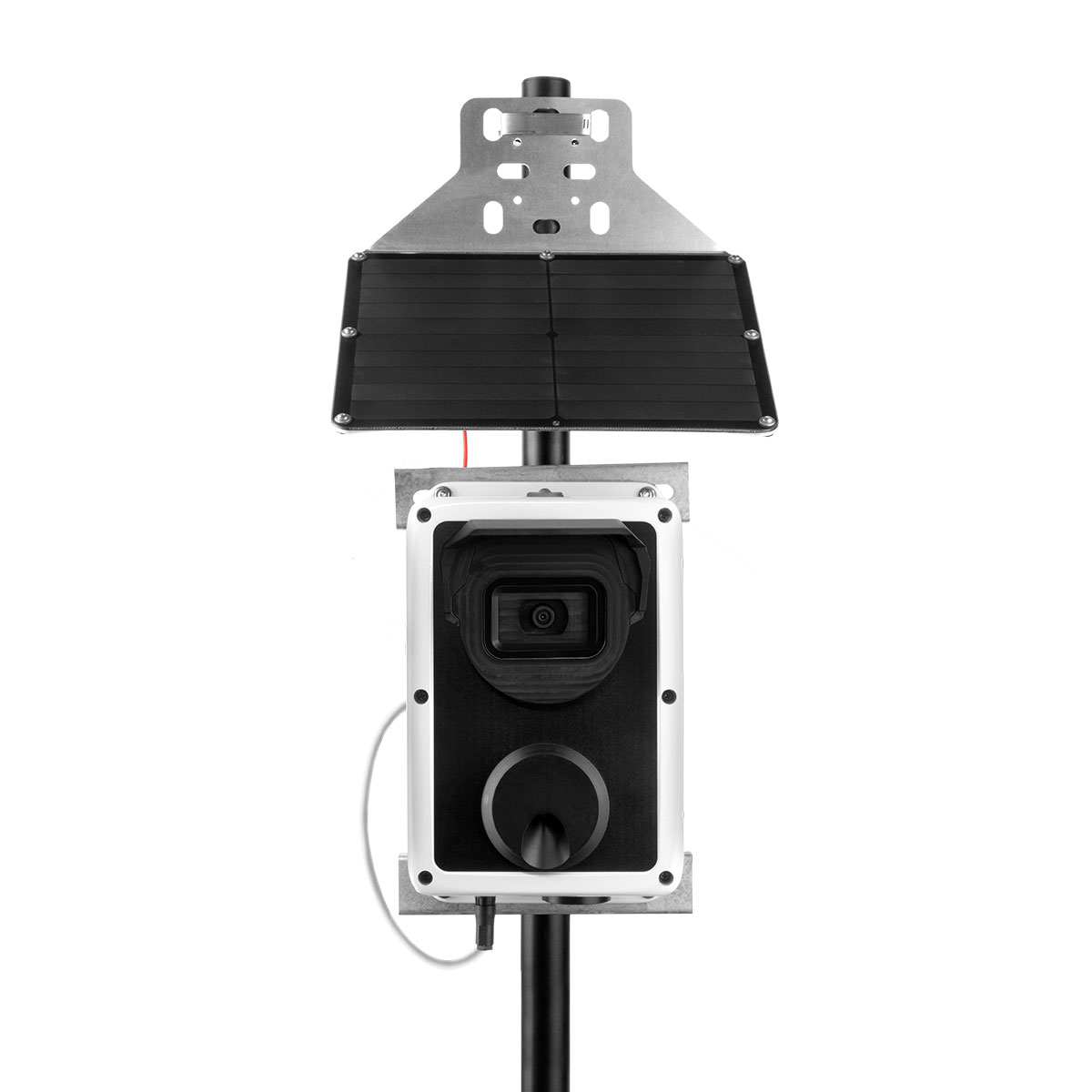 Rapid Deployment Anywhere
Designed and tested for a wide set of outdoor applications and adverse conditions.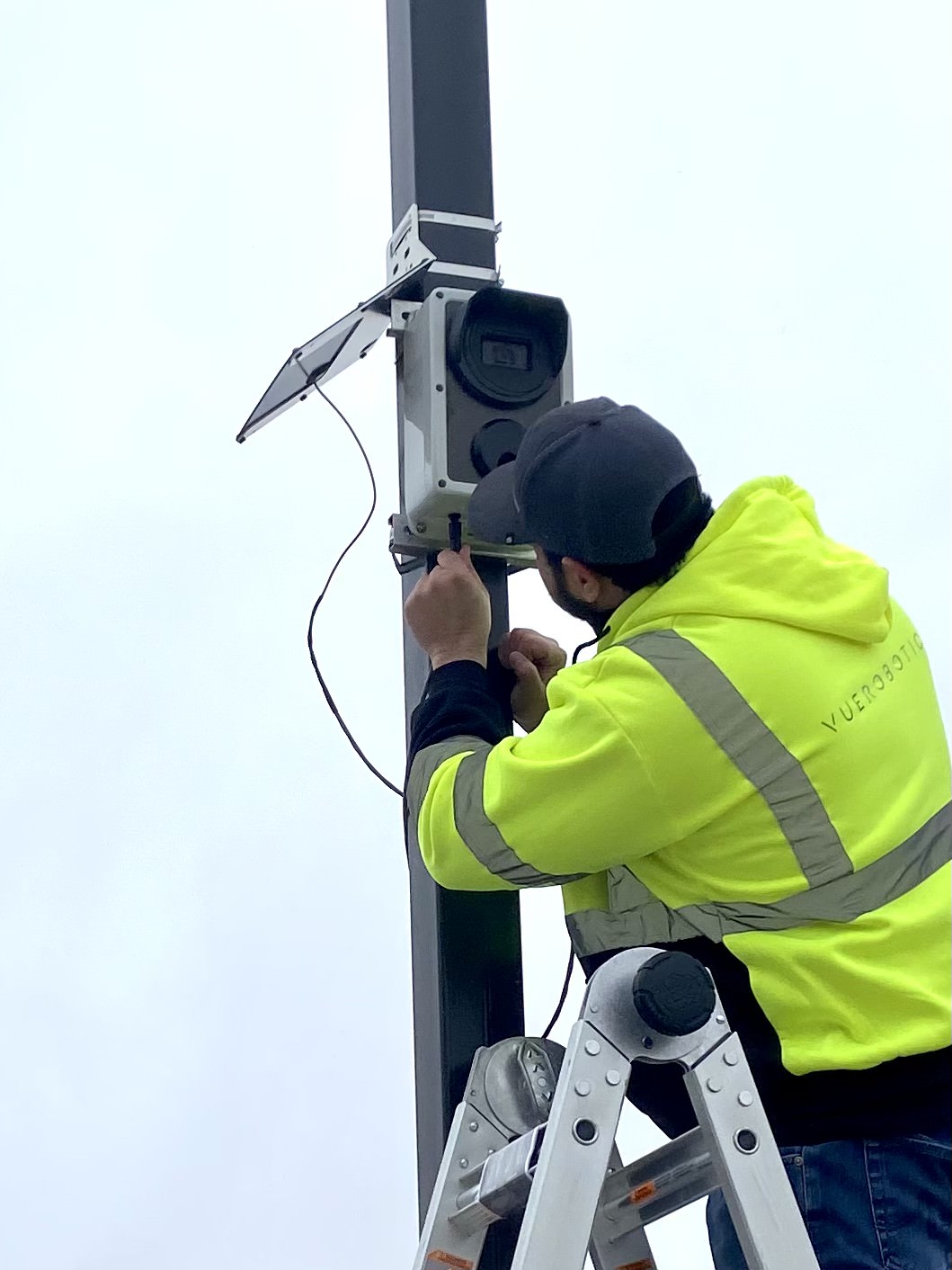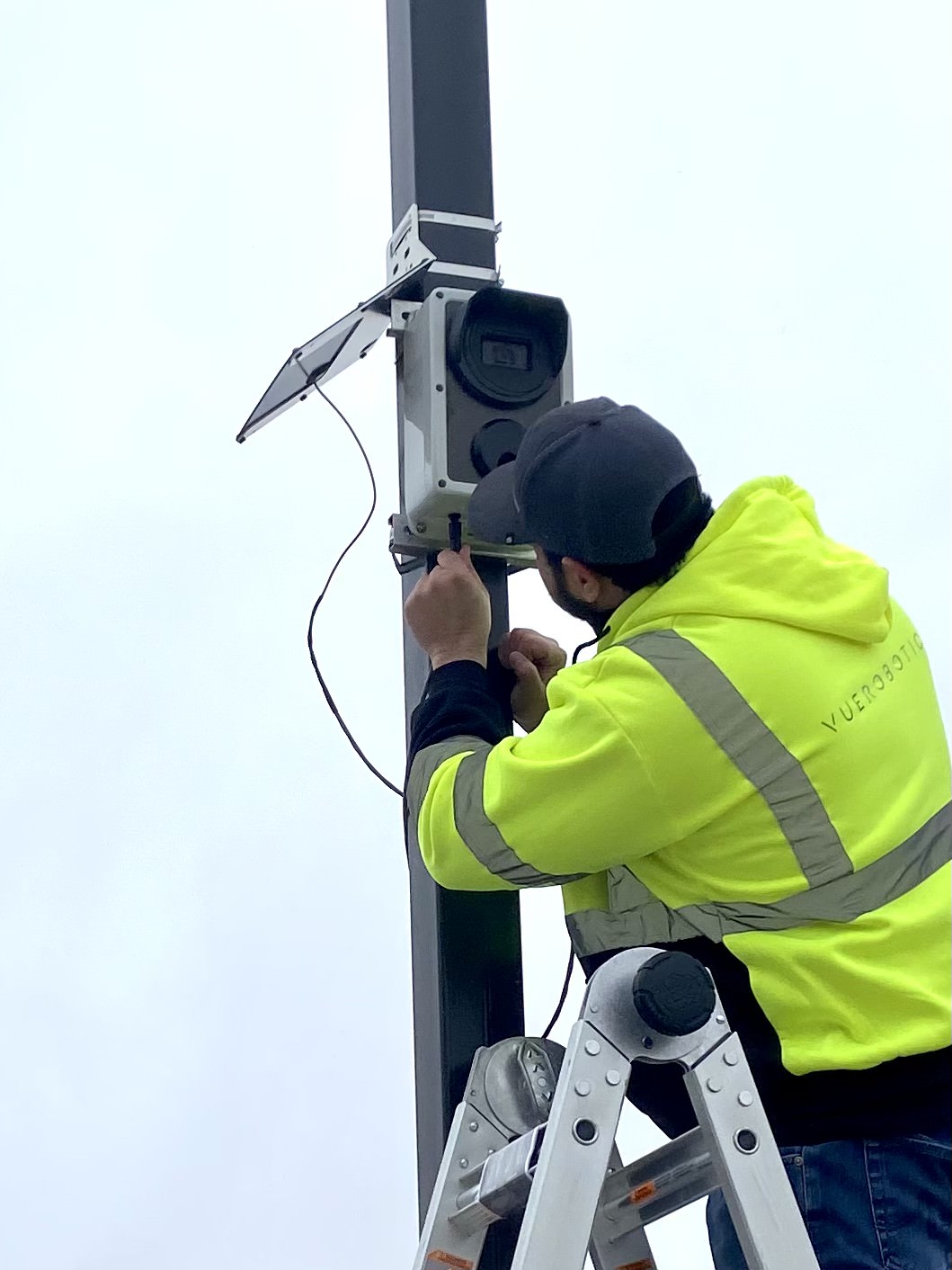 Installation takes 5–10 minutes so you can get up and running in no time
Learn More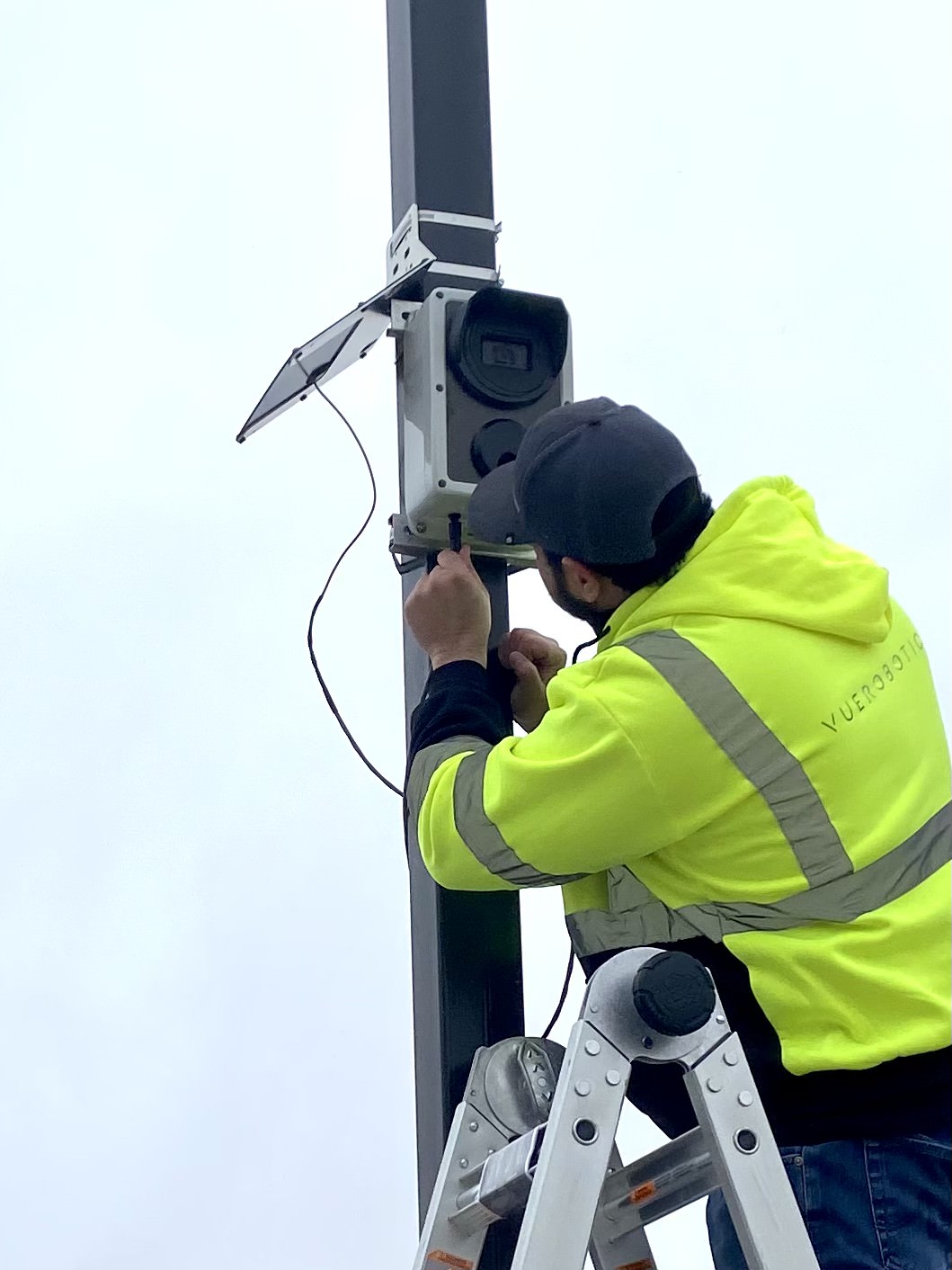 Register for Omnivue software to begin your Vue journey
Learn More
The Benefits of our Service Model
Latest technology. Access to the best available hardware and software.
We deploy the ARC 1 in extreme weather locations. If there are any issues, damage, or even if one goes missing, we'll send you a new one. No questions asked.
Network management, focus on your operations, not our firmware.
24/7 U.S. based technical support, we're here when and if you need us.
One line item. No recurring monthly charges or add-ons like cellular data.
Lower operating costs. Other than the occasional wipe down there's no preventative maintenance required.
Unified Observations, Simplified Interface
A single platform that integrates ARC1's observations and enables portfolio wide data collection and response.
Seamless Integration Already have an operations platform? We provide comprehensive API instructions and support to integrate our data into your platform of choice.
Computer Vision Features Coming 2023
Designed and tested for a wide set of outdoor applications and adverse conditions.
Snow & Ice Detection
Detect the presence of snow and ice.
(coming 2023)
Precipitation and Flood Detection
Detect precipitation, accumulation, and flooding.
(coming 2023)
Ready to dive in?
Contact us to set up a demo today.